Search Engine Optimization
(SEO)
Harnessing the power of online search engines is one of the best ways to enable potential customers and clients to locate your brand. Search Engine Optimization (SEO) is the process of matching keywords that your target audience enters into a search engine (like Google) with the results that you desire. By using a combination of customized content, tags, keywords, and other online tools, you can ensure that your target market is empowered to find you more quickly and easily online. SEO is an essential opportunity for businesses to develop consistent leads. Imagine seeing your website listing at the top of every search engine result. That is the power of good SEO, and at Green Space, we make this happen. Our dedicated SEO professionals are ready to optimize your webpages. Are you ready to step into first place?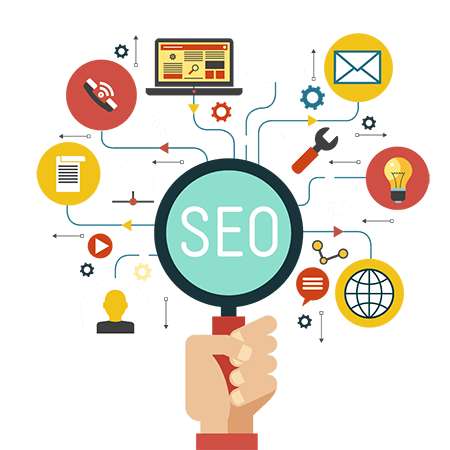 Green Space also provides online marketing through SEO and ensures that your page ranks at the same position. We check the new updates on online marketing and Search Engines and incorporate them in our SEO services.
We aim to obtain innovative excellence in offering operational SEO services and other online marketing services to create a huge client base. With our great conceptualization, planning and implementation of SEO techniques on your websites, we are able to make every SEO campaign a success!
Not Just Another Face in the Crowd
To give your page the maximum in search engine exposure and ensure its properly displayed at the top of every search engine. Green Space relies on top SEO strategies, the latest in SEO theory and marketing trends, and ensures that your brand, and your business, rank high and stand apart from all the rest.
Having good SEO is like being one the business on the street with the red door, everyone knows you, knows where you are, and how to find you. You stand out, you're memorable, and if anyone has to look you up, people have an easy time picking you out of a crowd. Trust us with your SEO and we'll lead people right to you.