Top-Grade Custom
SOFTWARE DEVELOPMENT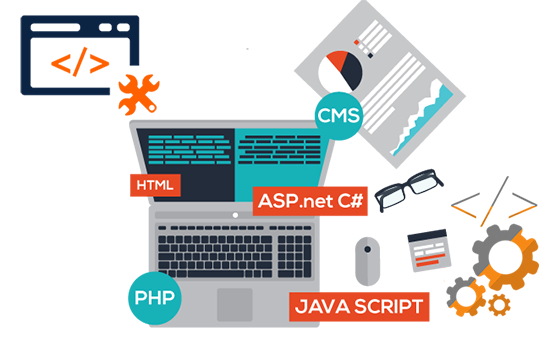 Specializations and courses in software development address the process of creating software, including development tools and methodologies (such as Agile development), programming languages (including Python, C, Java, and Scala), and software architecture and testing.
World's Most Reliable eCommerce Development Services
PHP
PHP
Tailored PHP web development that delivers dynamic websites, single-page web apps, web portals, APIs, CMS & more.
CMS
CMS
Seamless Content Management Systems with Word Press, Joomla, Drupal, Magento and other technologies.
Mobile
Mobile
Mobile-friendly experiences for you at every touch point with websites that adapt to all screen sizes effortlessly.
Custom
Custom
Developing your web functionality that is as unique as your needs is part of our acclaimed custom web development.
WordPress
WordPress
The best of user experience, custom plug-ins, and industry leading technology - you got it all with WordPress and dot H.
Drupal
Drupal
You can now take charge of modifying your website or adapting it to specific needs without much outside help.
Joomla
Joomla
Take your business places with this award-winning CMS and the dotH touch for all yor Joomla Development Needs.
Magento
Magento
We specialize in empowering you with superior e-com capabilities with Magento development for your website.